Inspiration
Bright colors and graceful patterns hallmark Helen
Rudy's unique style – a style you will love to showcase.
Each crisp and clean design reveals global influences
and modern flare. Helen's attention to color, detail, lay-
ering, and saturation highlight the interplay of light on
glass.
Process
Almost entirely self-taught, Helen's method involves
measuring and hand-cutting each piece of glass. By
layering many different colors on top of each other,she
creates a bright and bold design.
Her design is then fired in a kiln to 1460˚ in order to fuse
together. Often a second, third, or fourth firing is needed
to shape the final piece. Through this unique process,
Helen may work with the glass in the kiln for several
days before the final, one-of-a-kind piece emerges.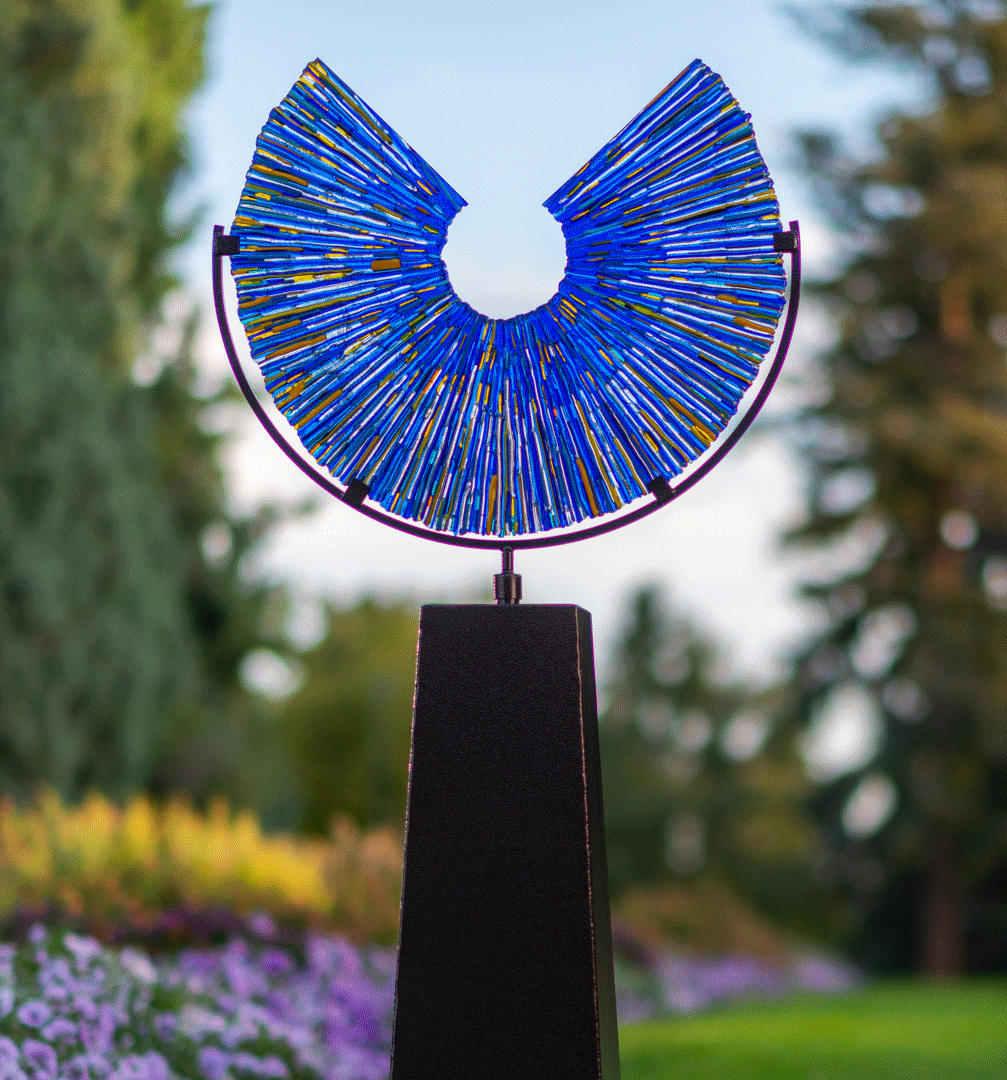 Exhibitions
Philabaum Gallery Tucson, AZ
Chasen Gallery Richmond, VA
Fusion Gallery Seaside, FL
Fusion Gallery Sandestin, FL
Denver Art Museum Denver, CO
Gallery of Fine Art Palm Desert, CA
Loveland Sculpture In the Park Loveland, CO
Beaver Creek Arts Festival Beaver Creek, CO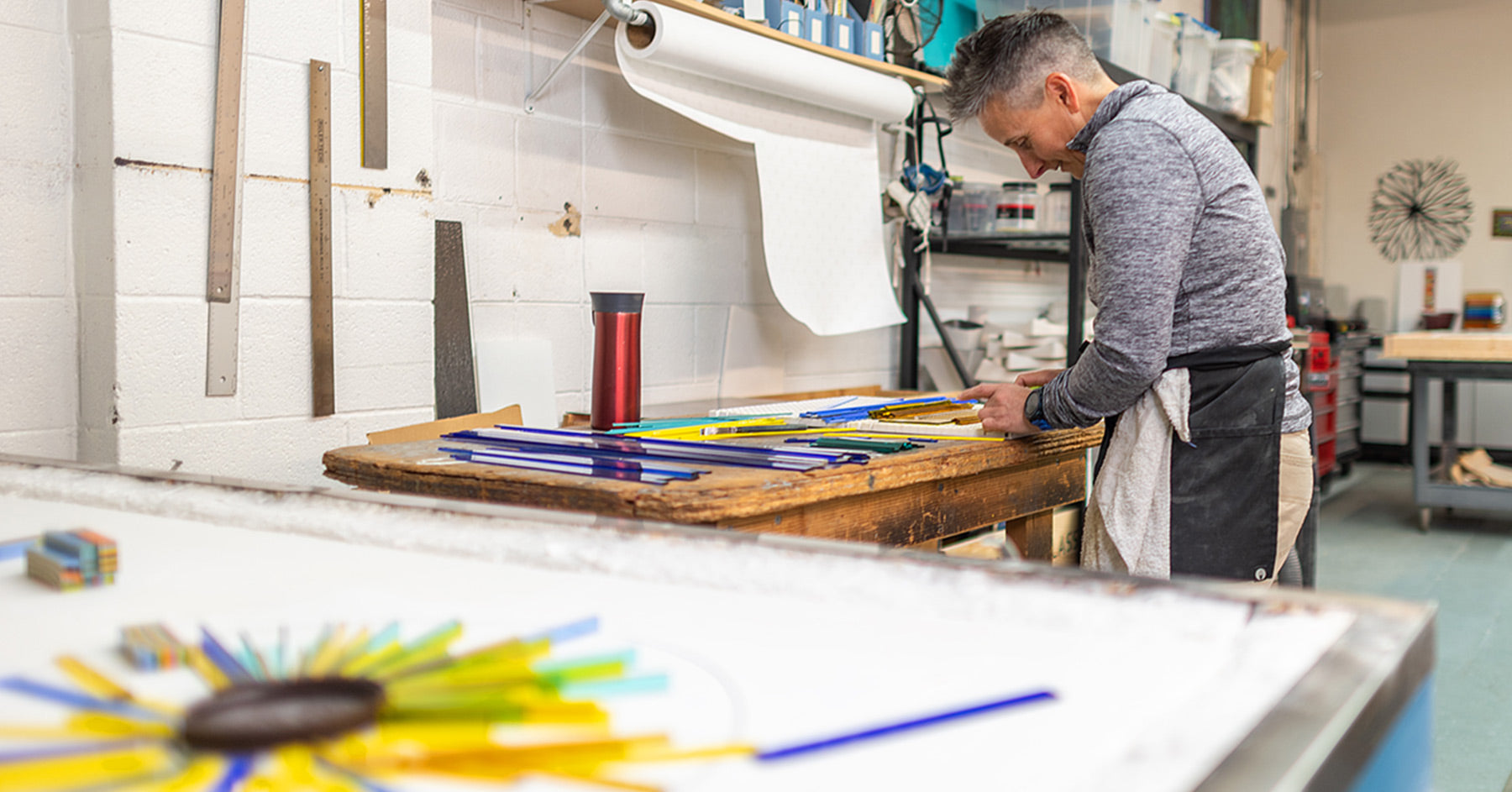 Journey
Helen has learned her technique one disaster or beauti-
ful miracle at a time. She has also attended workshops
with Milon Townsend and Lisa Voigt, and has studied
Pate De Verre with Alicia Lomne at the Pilchuck School
of Glass.
In 2011, she learned casting with Anna Boothe. Helen's
commissions include structural glass panels, light fixtures
and glass furniture from clients in the US, Europe,
South America, and Australia.
She was recently honored with a commission by the
board of directors of the Denver Art Museum to create
glass tributes honoring the museum's benefactors.
Awards
2014 Niche Awards Finalist
2015 Niche Awards Finalist
Contact Helen
Contact Helen